Oasis Tutoring Returns to School Districts
Bouncing back from the trauma of the pandemic is not easy but Oasis tutors are sure making it look like it is. In September 2022, nearly every school district that previously been hesitant to allow tutoring not only asked but insisted that tutors return to service as school administrators have realized that tutors are crucial to the success of students.  Oasis Tutors are enthusiastically continuing to answer that call.  For the first time in over 2 years, a robust amount of tutors are able to sit with their students and help them develop a love of reading without a mask or a screen between them.  Not only that, but new school districts are also asking for Oasis Tutoring, seeking the program's valuable impact for their own students.
This demand stems in part from the fact that 2022 saw the largest decrease in reading scores in 30 years across all regions of the country and most races according to the National Assessment of Education Progress.  Besides the academic issue, the pandemic caused disruptions in routines and social isolation for children which can be associate with anxiety and depression.  Educators view Oasis Tutoring is a natural solution to both of these issues as tutors not only help develop a child's reading skills but also become a mentor and friend to them.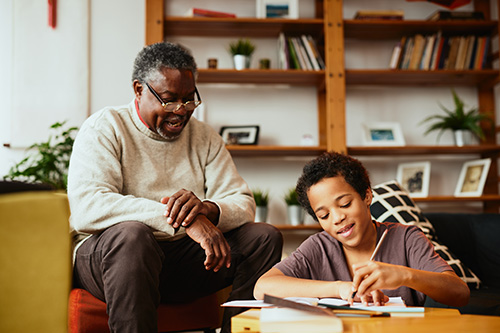 According to City of St. Charles School District Superintendent Jason Sefrit,
"Oasis tutors are essential to our student's success.  We appreciate their hard work and dedication to our district and its students".
As encouraging as it is to see tutors back in person serving students, the need for their work is still great.  A number of tutors could not return citing health reasons which means more help is always welcome and greatly appreciated.  If you would like to join the hundreds of tutors working to help students recover from the effects of the pandemic, visit https://tutoring.oasisnet.org/for-tutors/ and click on BECOME A TUTOR.
Our most recent survey showed that 98% of tutors felt that their work affected their lives in a positive way and that they felt like they were making a difference in the child's life.  By joining Oasis Tutoring, you too can be the difference in a young student's life.